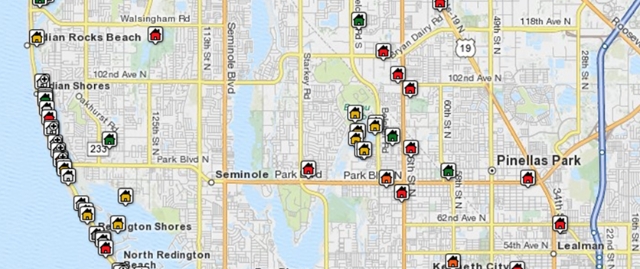 Search Clearwater FL Area Properties by Map

Sign Up for Our Monthly Newsletter


Jan & Jack Johnson invite you to use the resources of this site to help with your home search. We have made the entire Multiple Listing System (MLS) available to you whenever you want to search homes for sale. All you need to do is click on Search for HOME! Fill in the criteria and get started. Likewise if you or someone you know wants to find the value of a home all you need to do is click on the link marked Home Value. We offer many FREE reports to help educate you in the process of buying and selling a home just click Special Reports. Our belief is that the more you know about the process of buying and selling property the more you will appreciate our unique value proposition. Service is the product that we offer and we want to not only meet your expectations. We believe that we will exceed your expectations and that you will in turn want to refer our services to your friends, family and associates when they have a need to buy or sell real estate.